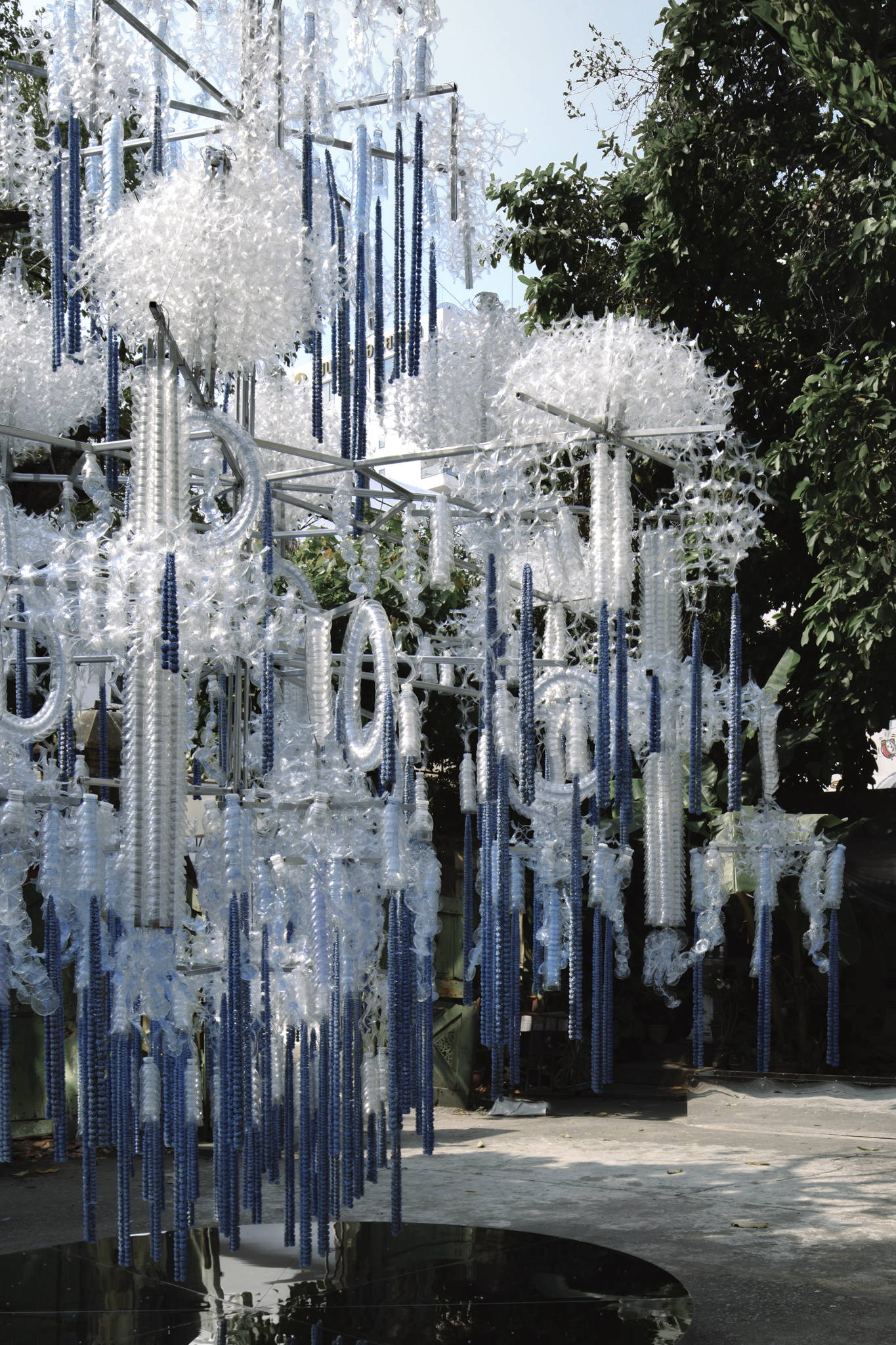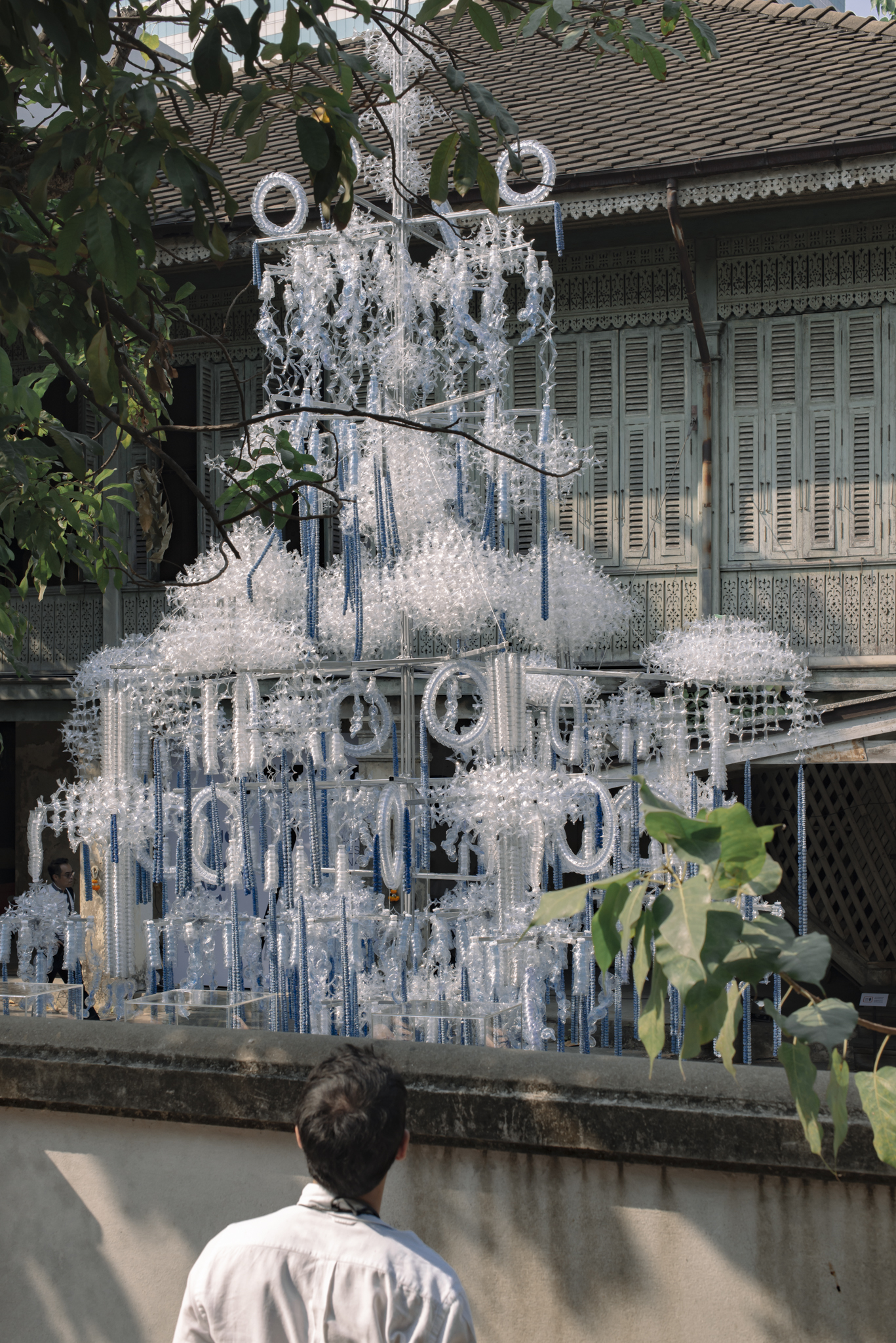 The Installation

Fast – We live in the urban pace when most of us prefer to spend seconds and minutes competing with the speed of broadband. We use available tools to find the fastest method in commute then choose the quickest mode, grab what we can eat at the most convenient store, or communicate at the most instant way possible using our always-in-the-pocket device. The way we live sometimes somehow left a footprint – unimaginable amount of waste. These goes into atmosphere, ocean, and soil – every matters surrounds us. One of the most produced, most consumed, and most disposed; is plastic container.

Slow – Less complex and less competitive social structure is clearly reflected in the creation of Malai, a Thai delicate floral craft, by some means. Originating somewhere in the region, Malai was introduced in Thailand century ago when society allowed people in certain jobs to do certain stuffs. More complicated and time-consuming floral craft, constructing of garlands, can be found in 'Floral Chandelier' or 'Kreung Kwaen', with its purpose to decorate noble establishments, is created by royal attendants. It could take several days and several people to do some of them.

In Minute to Forever, PHKA and 1000 MALAI determined to investigate how living in different time and speed effect ways of life. Fast or slow, an experimental installation, contrastly told by utilising parts of single use plastic – water bottle instead of short-lived flowers; comes a floral chandelier that could be an alternative destination, or 'the second life' of them.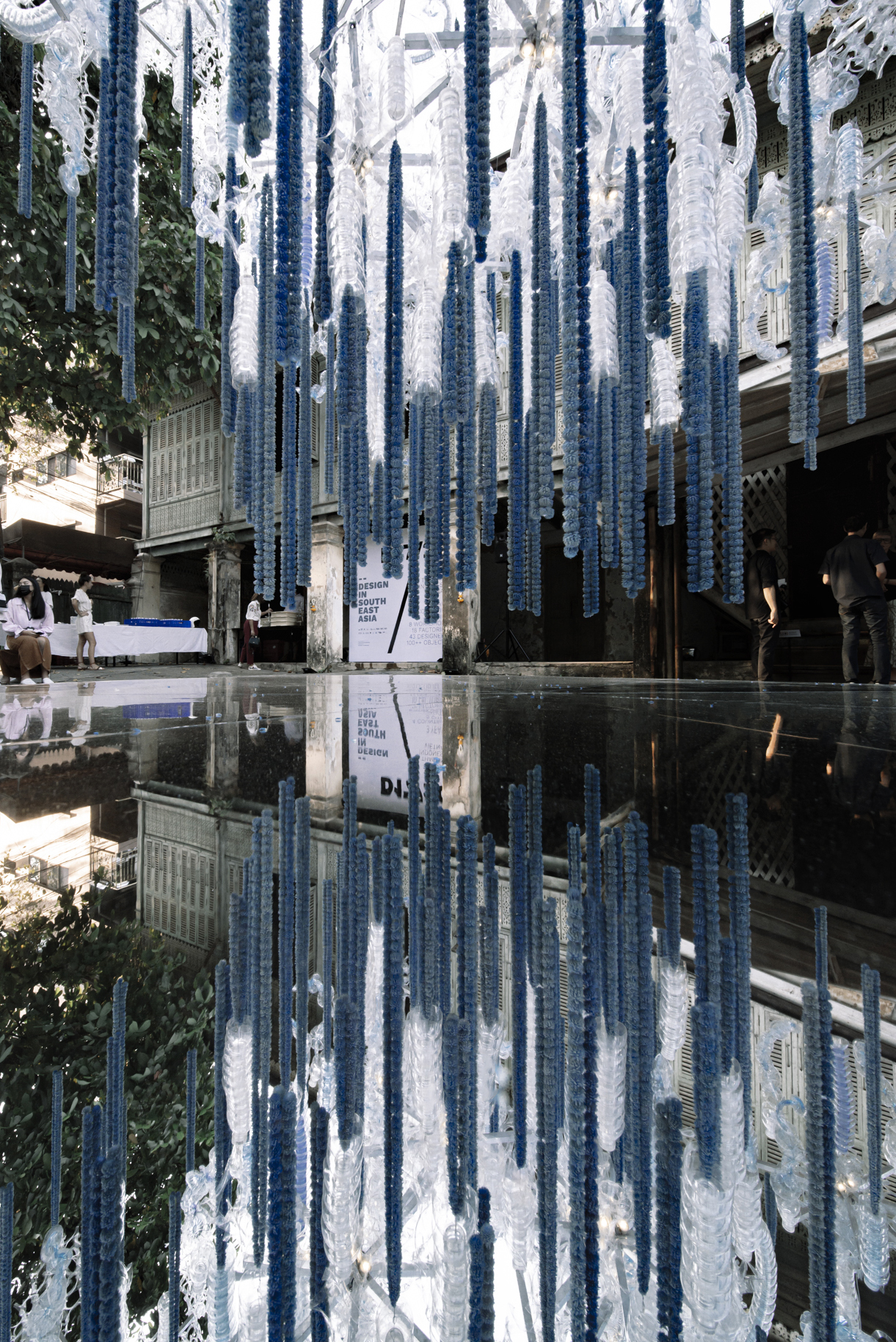 Designer / Florist
Vissata Duangwongsri
Romrawin Pipatnudda
Puntawan Suppakornwiwat
Manasnan Sunpawatr
Ployratsamee Thammajindawong
Chutima Tangsinchai
Likhit Jiwvisesna

Coordinator
Anchanid Teeranorasase
Tanichaya Intarasupa


Structure Engineer
Korakot Loudsirimongkol

Lighting Designer
SEAM Design

Photographer
Napat Pattrayanond