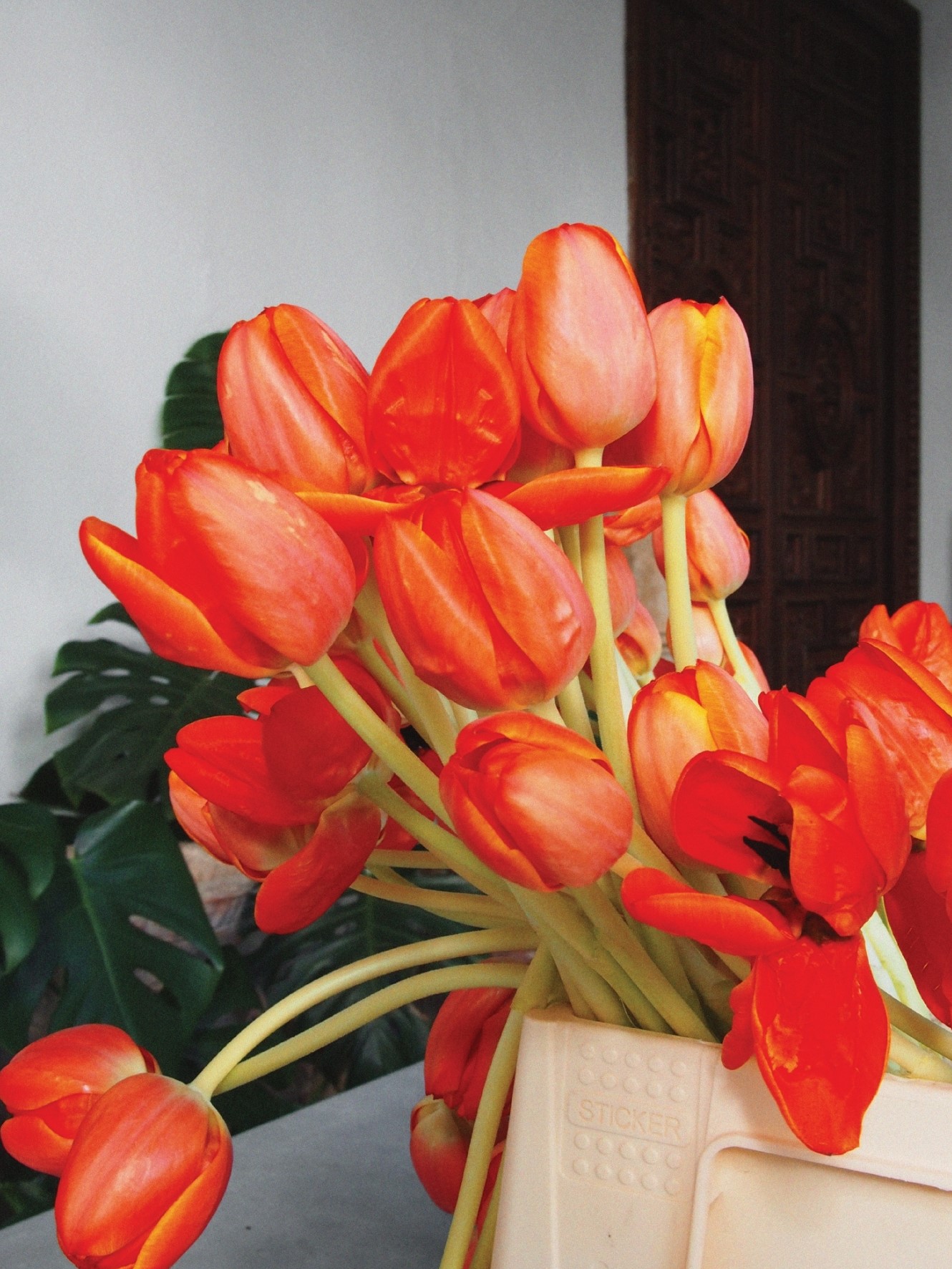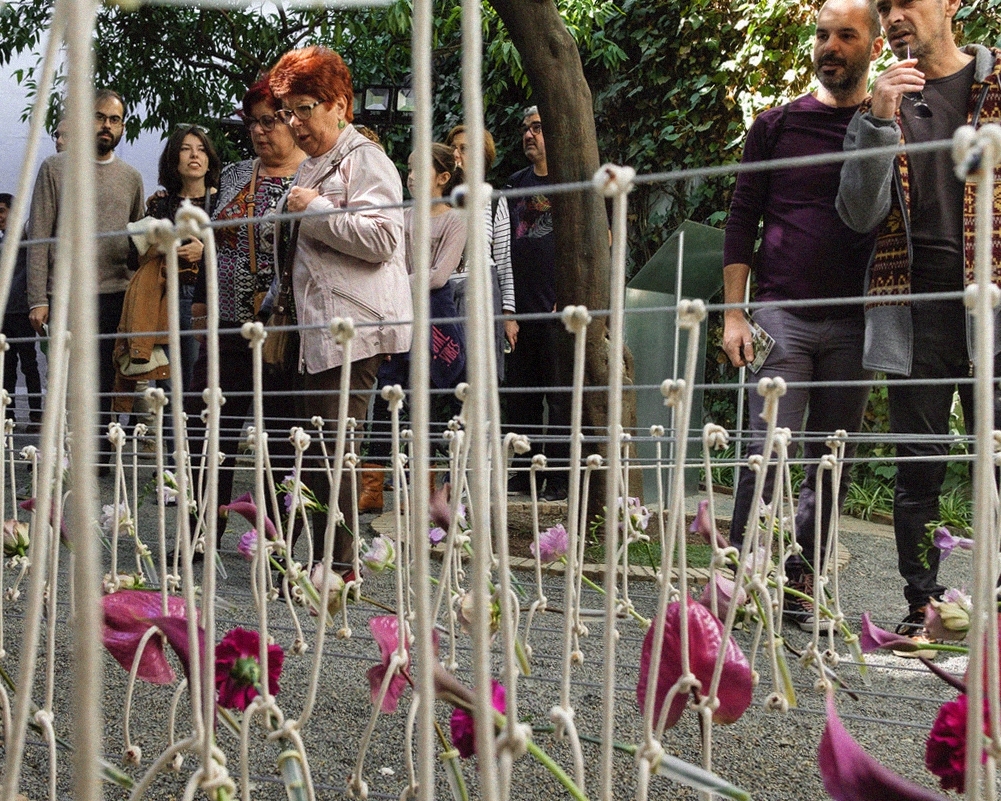 Abstract from FLORA

Flowers travel too. Or rather, we make they travel. How does a flower experience the course of its "vertical" life, rooted to the ground, until it is placed horizontally in an art installation? Human beings travel in search of progress, personal growth; flowers, on the other hand, travel towards their end, an ending that, paradoxically, aims to display them in all their splendour: in bloom. As in strobe photography, PHKA's installation speaks to us of movement simulating a moment frozen in time, featuring meticulous design work that fills the Chapel Courtyard with colour.



The installation

Instead of telling story about the trip of human being, a narration on life and journey of cut flowers is proposed. During their lifespan, they were grown, cut and delivered from one place to another; in order to be utilized by human during their most beautiful stage – full bloom; before getting abandoned. These ephemera are generally harvested and then handled in protective packaging to maintain the best condition and distributed to specific places. While trip for all of us means to go forward, experience new things which eventually make us grow in some way, trip of cut flowers is contradictory to be transported from origin to destination while remaining the same – a 'freeze of time'.

Time freezing or 'Stasis' is interpreted and visualized by strobe photographs of moving flowers. Axial transposition would represent origin with vertical alignment, and destination with horizontal alignment. Each type of flowers would be installed in varying degrees. Due to its serenity and position as a final sequence, Courtyard of the Chapel will be a perfect site to portray the installation".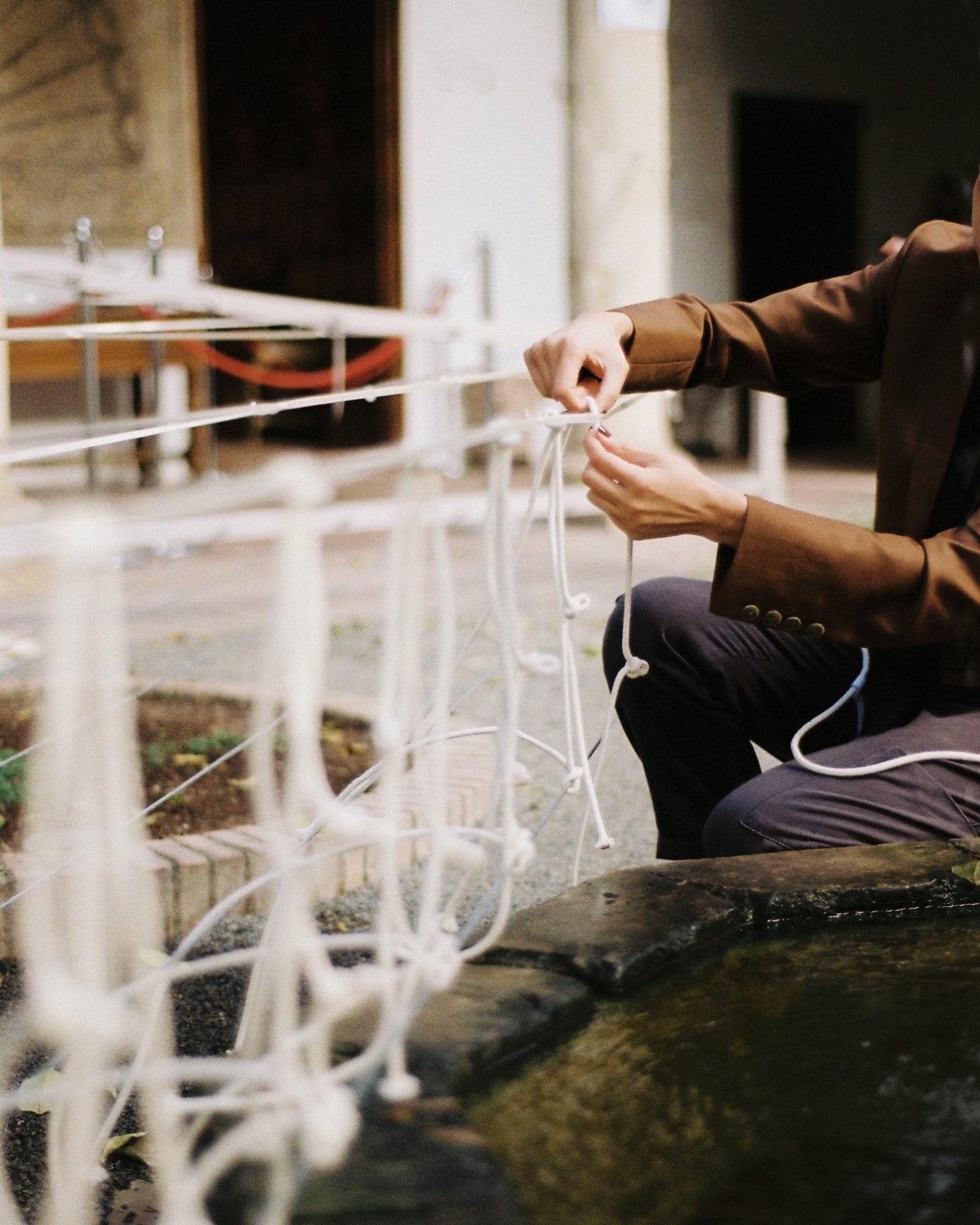 FLORA
Emilio Ruiz Mateo - Artistic Director
Indira Anzola - Floral Production
Yolanda Manso - Project Coordinator

Designers

Tul Chompaisal

Vissata Duangwongsri

Nichada Duangwongsri

Siraphatsorn Chumnongwongse

Chutima Tangsinchai

Manasnan Sunpawatr

Romrawin Pipatnudda

Pradubwong Hongvisedchai

Structural Engineers

Korakot Loudsirimongkol

ARQFactory (Office for Bioclimatic Architecture)

Photographer

Jose Rojas

Photo courtesy of FLORA